In-store Professionals
In-store Naturopaths & Nutritionists – Here to Help
Visit one of our local store locations to receive personalised expert advice from one of our qualified and experienced Naturopaths or Nutritionists, for FREE!
It can often be hard to know the next right steps to take when thinking about how to support your health and wellbeing naturally. That is why we have a knowledgeable team available in-store to assist you in making decisions to suit your individual needs.
Our expert Naturopath & Nutritionist personalised advice combined with our wide variety of health and wellness products, make Nourish Lane a strong leader for all our health conscious consumers.
Naturopathy take a holistic approach to wellness. It is a complementary therapy that uses a range of treatment methods such as nutrient supplementations, herbal medicines, homeopathy and can include acupuncture or massage.
The role of that Naturopath is to look at the whole person, including diet, lifestyle and medical history to create health strategies that promote healing of the body.
Our team of experienced Naturopaths can help you work through your personal health concerns. Join us in-store to receive a free mini consult and receive advice on a range of product options including personalised liquid herbs blends to suit your individual requirements.
Call into one of our stores at any time for a chat or book a time that suits you. Bookings can be made via email or phoning 5530 7677 (Mudgeeraba) or 5554 8533 (Nerang).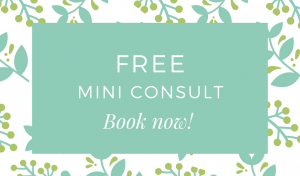 Want to know more about our team? Find our more information on our Meet Our Team page.